So what does a beer drinker do on his birthday in Beijing China. He drinks beer, and good beer at that. We were are the Kro's Nest next to workers stadium. The beer was good but the pizza was average at best, soggy crust, lack of toppings other than cheese and tomato sauce.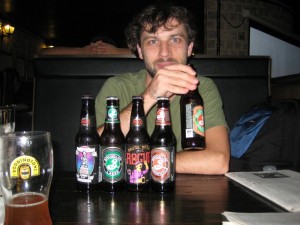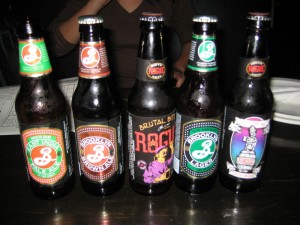 From Left to right, Brooklyn Pale Ale, Brooklyn Brown, Rogue Brutal Bitter, Brooklyn Lager, Rogue Dead Guy Ale.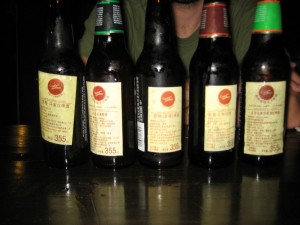 Each bottle has its own label translated on the back. We tried to save them but they were too well glued.
Tags: Beer, Beijing, Kro's Nest, Pizza